Inspired by M.F.K. Fischer's essay by the same name, i was really, very hungry was a supper club based out of Brooklyn which combines
good food with good people to make good times. Below are highlights of a few events we threw in the last couple years.
Role: Design, concepting, and branding were done by my wife and I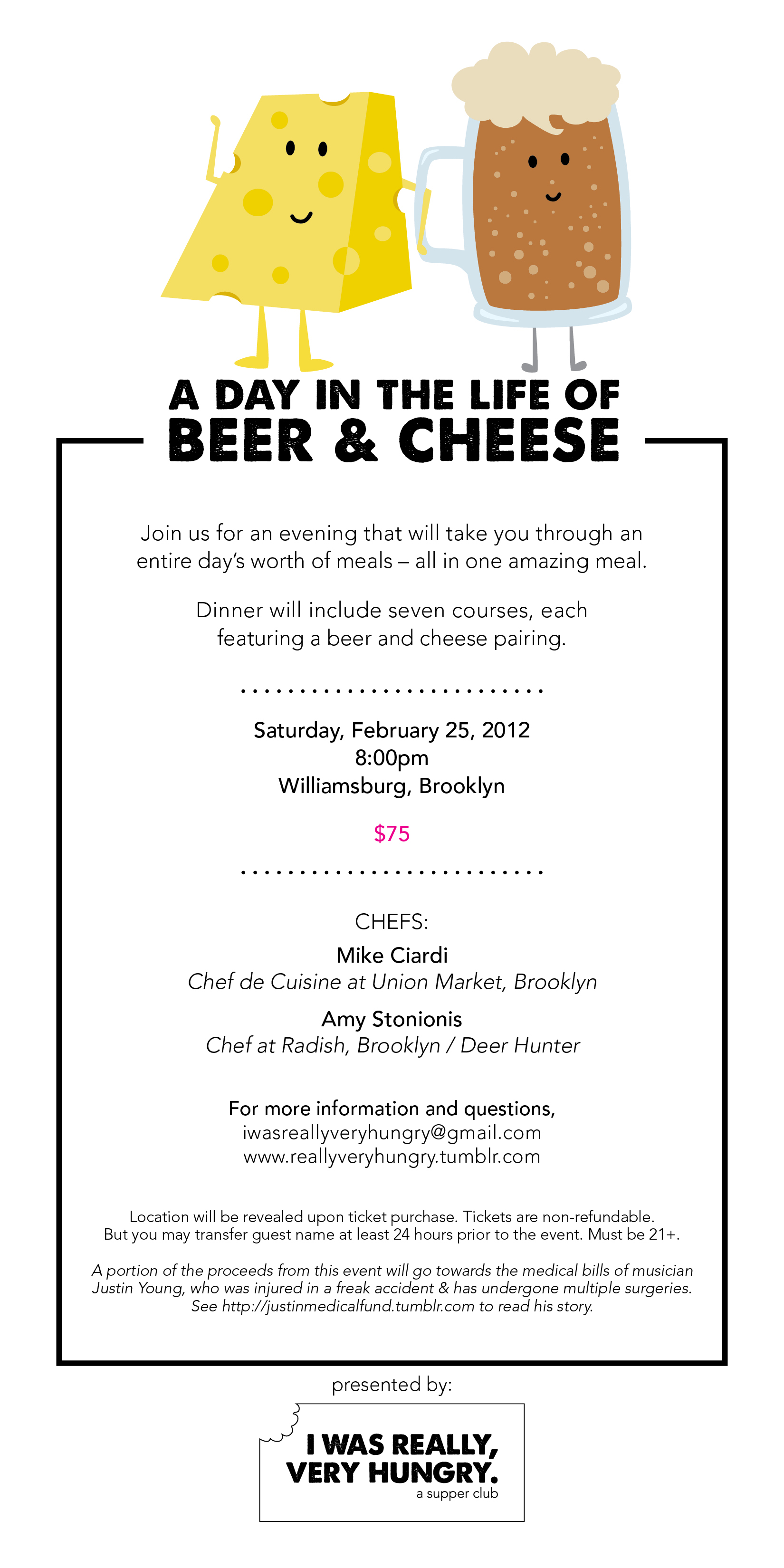 A day in the life of beer and cheese. This multi-course menu takes you
through a full day of meals and snacks in one epic meal.
A good ole fashioned New Orleans style crawfish boil in Brooklyn.
Fundraiser for the Queens Harvest Food Co-op at the Brooklyn Grange (photo credit: Oak Street Studios)
Our collaboration with egg restaurant in Williamsburg, marrying
Southern American cuisine and Korean cuisine on one table.